This page is being actively updated.
When people from TT contact me on my profile, they sometimes ask questions like:
I don't know how this website works, or if you are being charged…

I'm automatically billed for being sent (potential customer) contact info. Customer could be a bot , weak lead or good lead and is not billed for anything because it's UPTO Thumbtack service provider to capture everything.

How did you get my telephone number? What other info do you have?

Depending on service, an address and telephone number are provided but also some additional info like problem description and cost of service.

Are you nearby, do you live near me?

Depending on service, I have local only leads and some other are remote. Typically I'd rather work with someone within a bicycle ride away.
Good questions no doubt, and sometimes they ask questions I don't know the answer and together we find out.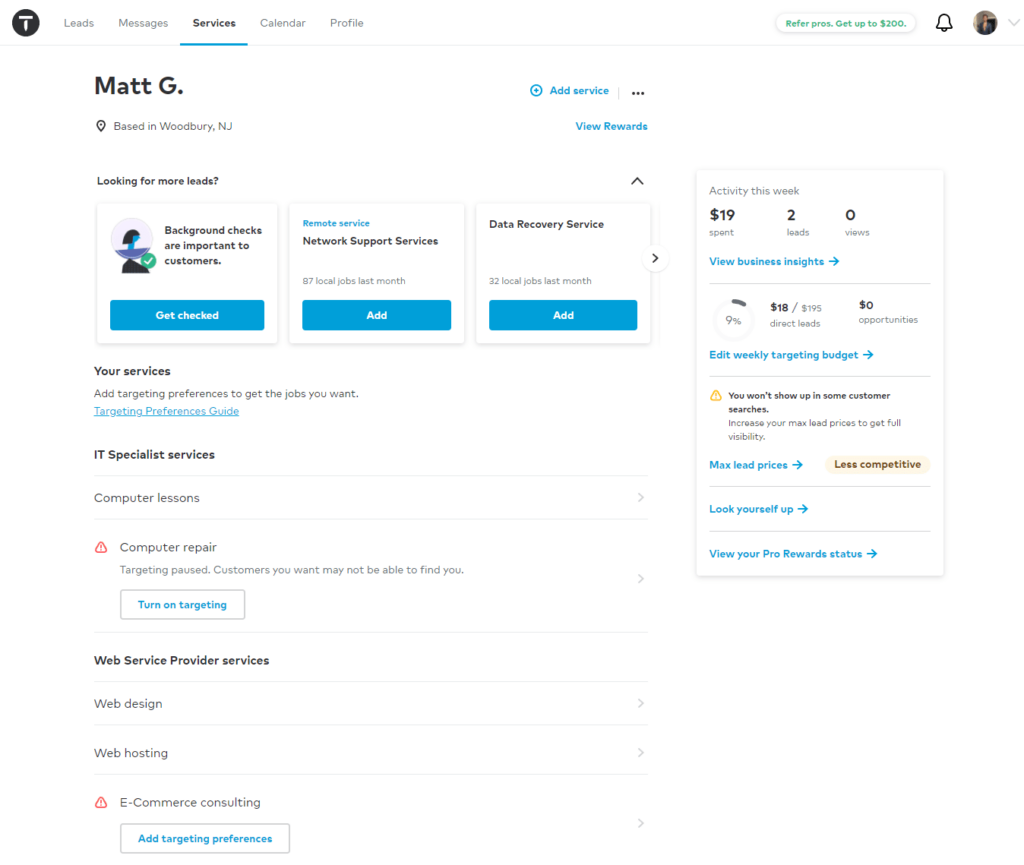 Does Thumbtack.com offer opportunities?
Yes. I think anyone who is looking to make money could easily offer a service they are skilled at in real life on the Thumbtack website. There is a chance of risk, and you must be confident in yourself because you have to close the lead you are paying for, or else you are going to lose a substantial amount of money. There is an upfront cost required to capture leads.
After using Thumbtack just briefly, it does not seem to favor digital services and perhaps will have much better success if you are offering a blue collar job service like Handymen, Painters, Plumbers, Photographers and things of that nature; it seems to me that's their perfect customer.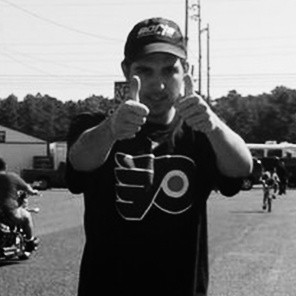 Things I Dislike
If you search long enough on the internet like me, I've discovered some shaky stuff. The platform clearly generates success for some, and definitely wrecks others. Like most services on the web, people generally only go online to complain and you often don't hear the positive customers. It's especially like this in video games too, if you just browse the forums you'll most likely only ever read about bug reports, unhappy customers and random freakouts 8 out 10 times (in my opinion).
Apparently, the Thumbtack forums are heavily moderated / censored and only promote positive vibes and will hide and remove unhappy customers.
Apparently, it's very hard to dispute a charge and win, and if you do win, it's just used as "credit" and not actually refunded.
Amount of complaints compared to other business industries is extremely high and scattered across the internet over an 8+ year period. Has the company been solving any problems?? Mhmm…
Cost of leads have more than doubled and tripled over previous years
Credit card feels like it's being held hostage (make sure you are using privacy.com)
Customer support is not rapidly available for what I'd consider an expensive service. If a WEB Design lead cost $200 why is customer support reply not available within 2 or 3 hours instead of 2 or 3 days?
Price for leads depending on service are all over the place… from $9 to $250+ per "automated" lead is scary because I don't fully trust the platform to charge my card for a potentially weak-ass lead.
Things I Like
This my be my favorite part of writing this article because it's encouraging to think about the possibilities and freedom that I can achieve in exchange for some money.
It appears, and seems extremely rewarding if I'm able to capture leads and convert
From what I read, everyone is able to successful siphon money / leads from the platform that you acquire LOADS of 5-star reviews before actually investing money.
Everything generally works really well, there is no lag using the website or mobile app.
Both people can get $200 for using the affiliate refer a friend module but it has very specific terms of use.
It reminds me of other freelance platforms like Upwork
If I stick with Thumbtack, I might be able to meet a huge amount of new professionals and buddies over the course of my life.
Some nice scheduling features to stop leads at specific times so you can sleep at night knowing you'll be overloaded or overcharged.
Things to consider…
Do I think TT has the capability to generate fake leads or use bots to generate money at the click of a button? Absolutely. A private company like TT reminds me of the casino business, they also have the power to generate money using shady tactics (at the click of a button). People and businesses break the law and do illegal stuff everyday, it just is what it is, and I as a consumer have the choice to gamble my money for opportunities.
One more thing, I don't believe the company is anywhere near valued, or worth over 1 billion dollars, maybe $200 million at most. I'm not being paid to investigate, so most of what I'm typing is not a fact. Still, I believe what I'm typing to be a fact because certain standards are not being met, and results are not being delivered in accordance to what I would expect from an organization worthy of that value.
Depending on the quality of customer support I receive from a company is typically the #1 reason I would continue to do business with that organization.
Thanks for taking the time read my blog post and I hope you find this information to be helpful. Best of luck to you old sport.
Resources (mainly negative)